History in the making at Hamilton Golf and Country Club
Hamilton Golf and Country Club, host to this June's RBC Canadian Open, has a storied past, a bright future and a veteran superintendent leading the way. 
April 2019 | David McPherson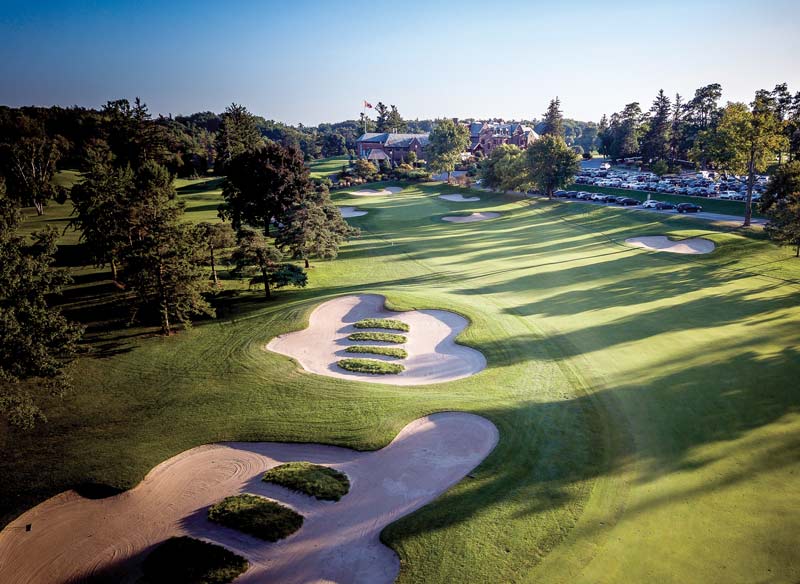 Hamilton Golf and Country Club in Ancaster, Ontario, should be at its greenest glory June 6-9 when it welcomes the RBC Canadian Open, previously contested in late July. Photos courtesy of Hamilton Golf and Country Club
---
"If you have the money to spend, there is no reason why you should not have one of the finest golf courses in America."
— Harry Shapland Colt, in a letter to Hamilton Golf and Country Club prior to his visit in 1914
Famed British golf course architect Harry Colt, whose work includes such courses as Royal Portrush and Muirfield, predicted more than a century ago that Hamilton Golf and Country Club in Ancaster, Ontario, would become a special place. One hundred and five years on, as some of the best golfers in the world will see come June when the facility hosts the RBC Canadian Open for the sixth time, that vision has become reality. Hamilton is not only one of the oldest clubs in the Americas, but it also perennially ranks as one of the top five courses in Canada.
Hamilton opened in 1894 and has since hosted the Canadian Open five times. The first, in 1919, featured two of the most legendary names in golf — Bobby Jones and Francis Ouimet — but it was J. Douglas Edgar who made history at the event, winning by 16 strokes, a PGA Tour record that still stands as the largest margin of victory. The other players who have won the Canadian Open at Hamilton are Tommy Armour (1930), Bob Tway (2003), Jim Furyk (2006) and Scott Piercy (2012).
For the past three decades, Rhod Trainor, CGCS, has called Hamilton home. Trainor arrived at the club in 1990. This year will be his last. Is there a better way to wrap up a successful 30-year tenure than hosting his fourth PGA Tour event on the centennial of the year the club first hosted Canada's national open?
Circle the date: RBC Canadian Open
Last July, when the PGA Tour announced a shift in Canadian Open scheduling — from late July to early June — a smile crept onto the faces of most Canadian golf fans, especially Laurence Applebaum, CEO of Golf Canada. Following the announcement, Applebaum said, "The new 2019 date change is a clear demonstration of our combined commitment to the game and Canada's national championship. This exciting change will inject tremendous energy into the RBC Canadian Open and make Canadian golf better."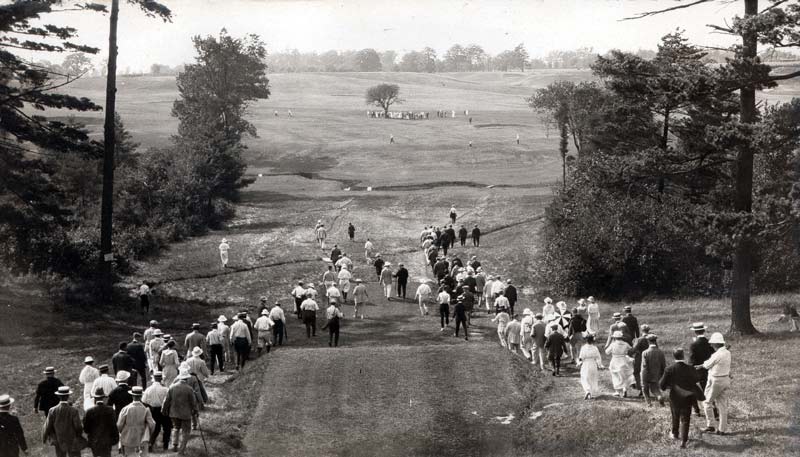 The gallery walks from the No. 11 tee during the 1919 Canadian Open at Hamilton Golf and Country Club. J. Douglas Edgar won the event by 16 strokes, which remains a PGA Tour record for victory margin.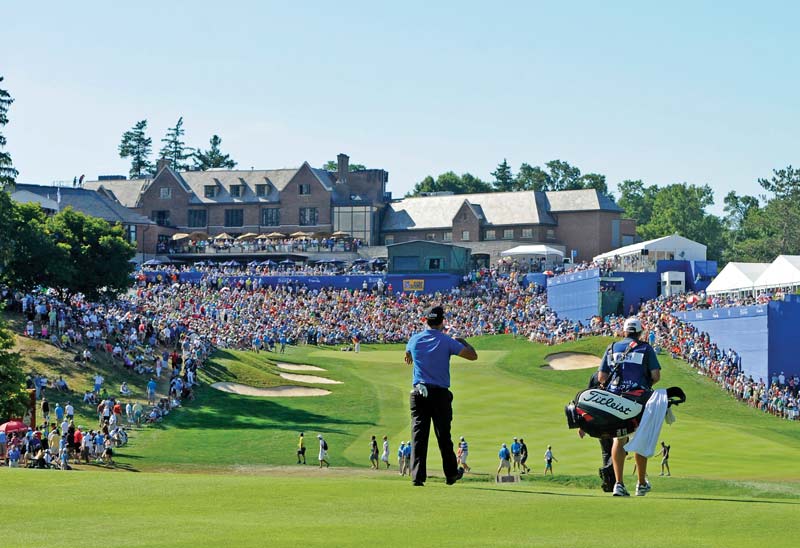 Eventual champion Scott Piercy heads toward the 18th green during the 2012 RBC Canadian Open at Hamilton Golf and Country Club.
---
The June date for the event — June 6-9, sandwiched between the Memorial and the U.S. Open — is better for attracting more top players and is ideal for achieving prime playing conditions. When the new date was announced, another person whose smile widened a bit was Trainor.
"I love the date," the 37-year GCSAA member says. "Early June is when we have some of our best conditions. I remember reading an article years ago about why the U.S. Open is always held in the first two weeks of June, and it said because it was often hosted at the top private courses in the Northeast, and that is when their course conditions and weather are the best. Going forward, this is a much better date for the Canadian Open."
While the date is great for the turf, from an execution standpoint, it will be a race against time and Mother Nature to get everything ready. "It will be a mad scramble for all the setup people," Trainor says.
A head start on tournament prep
Early preparation for hosting Canada's sole PGA Tour event started last fall. Trainor and his crew completed edging on all the course's aging bunkers, a practice that's normally done in spring.
"We did that to allow for a little grow-back along our bunker edges to put our best face on for the tournament," Trainor says. "Edging was also a little more aggressive than normal, as we, in many cases, went beyond the designed edge to cut back to mature turf. This will allow the bunkers to have more visual appeal. Barring any major rainstorms, the bunkers should look and play great for the tournament."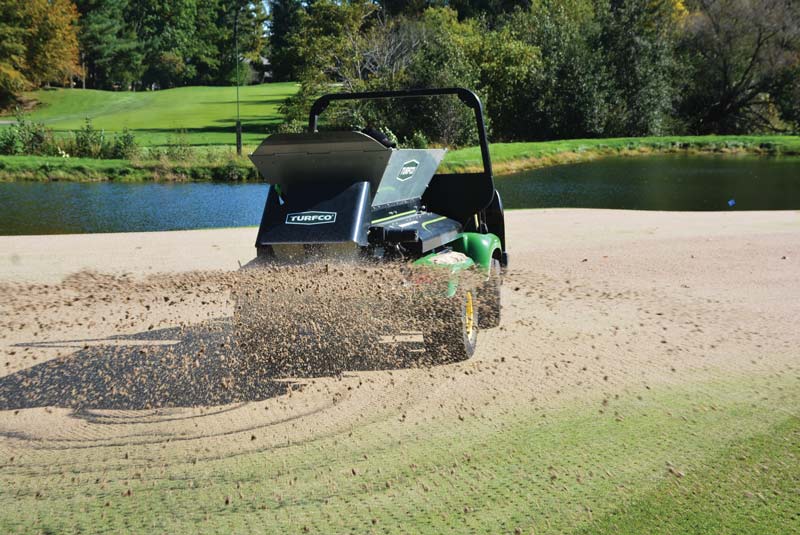 The Hamilton crew aerated and sand-filled greens — including this one on No. 7 — last fall. The staff faces an abbreviated timeline to get the course ready for the Canadian Open in early June, which superintendent Rhod Trainor says "is usually when the course begins to wake up."
---
Trainor admits nothing short of a complete renovation can remedy some of the long-term bunker issues he and his team face. And that might just be on the horizon: Trainor is hopeful the membership will approve moving forward with a master plan — or at least parts of it — prepared by Martin Ebert of Mackenzie and Ebert (see "Dreaming of a renovation at Hamilton Golf and Country Club," below).
In spring, there won't be much time to do many in-depth preparations other than the normal spring cleanup. "The first week of June is usually when the course begins to wake up, so there will be little time to recover from any extra activities or winter damage," Trainor explains.
Preparing to put the course to bed last fall, knowing the reduced timeline to have the course ready for the Canadian Open, Trainor and his team also took extra precautions with expanded treatment on roughs for winter disease. "Normally we just treat greens, tees and fairways," he says. "This winter, we also added to our greens cover inventory to ensure all sensitive turf on greens was covered."
Wide-open spaces
Since the last time Hamilton hosted the Canadian Open in 2012, there have been few changes to the course aside from a massive tree removal program. That recommendation, which Trainor had been giving the club for 20 years, finally came to fruition in the spring of 2014 after a winter of discontent that saw the greens at many private courses near Hamilton die. The course removed nearly 1,000 mature trees, including silver maple, willow and ash.
"The tree removal has totally changed and improved our turf conditions," Trainor says. "The views across the course are also different. You now see the true topography of the land the way Harry Colt saw it 100 years ago. Back in 1914 when Colt came here, he didn't look for land that was forested. He looked for open land. He built this course on a big open area, and it has since changed. I love what David Oatis from the USGA, who consults for us, says about this: 'We've taken an 18-hole landscape and made it 18 one-hole landscapes.'
"The pros and the fans will notice this," Trainor adds. "The feedback every spring when members come back and see the course again with these extensive tree removals we've done has been more than positive. … It's always, 'Wow!'"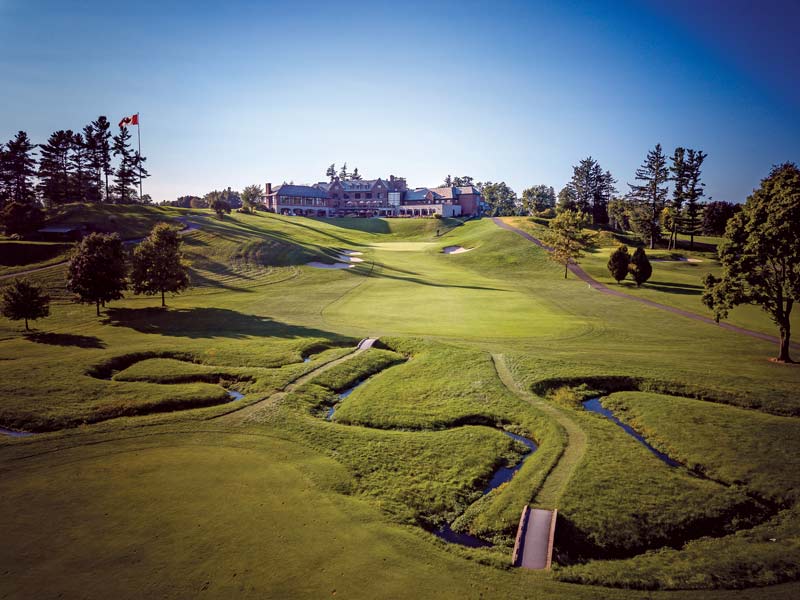 A drone's eye view of the 18th fairway at Hamilton Golf and Country Club.
---
When it comes to preparing for a professional event, Trainor is already well versed in what to do and what to expect, considering he has been at the helm for three previous Canadian Opens. Many of the contractors — from the security to the tent setup companies — are the same, so they all know their role and the timelines involved in staging such a large-scale event. The PGA Tour is also familiar with the course.
That said, Trainor and his team do not plan to rest on their laurels.
"Preparation all comes down to agronomics and timing," Trainor says. "We added a little extra fertilizer last fall. We have beautiful growing conditions in the spring. Since the tournament arrives in the middle to end of our spring flush of growth, we should have some substantial rough."
The key to Hamilton truly challenging the best players in the world is that it must be dry. If there is any significant rain leading up to the tournament, Trainor says the course will lose some of its edge and its key defenses, and the PGA Tour players will be firing at pins. "When our greens and fairways get wet," he says, "they don't dry out quickly."
Come tournament time, Trainor will have a crew of about 25 full- and part-time staff. About 50 volunteers, mostly fellow greenkeepers from surrounding courses pitching in their time and expertise, will complement this core staff.
"Everything we do in the spring will be geared to that tournament and also managing the letdown once the tournament has left town," he says. "I've already talked about that a bit with my staff. After the tournament, because we still have a long golf season ahead of us, I'll need my team to get rallied up for that again, and that will be a challenge."
---
Dreaming of a renovation at Hamilton Golf and Country Club
Rhod Trainor hopes that by the time his fellow industry colleagues are reading this story, Hamilton Golf and Country Club's membership will have voted on and approved the comprehensive master plan prepared by Martin Ebert of Mackenzie and Ebert.
Beyond hosting the PGA Tour's RBC Canadian Open, the prospect of this renovation is what excites Trainor most. He says the plan will be presented to the membership in April or May, and if it gets approved, work could begin as early as September of this year.
"At this point, it boils down to two options: a complete course renovation, including a new irrigation system, new greens and renovated bunkers, or doing just the greens," Trainor says. "The irrigation system is 30 years old, and the greens are just soil-based, so they have very little drainage.
"Our greens have always been the worst part of our course. They are too steep, and there is really nothing about them anymore that is 'Harry Colt.' If I only had one choice, I would do the greens."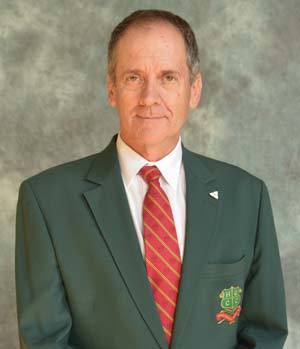 Right: Rhod Trainor, CGCS, who has been the superintendent at Hamilton Golf and Country Club since 1990 and will host his fourth RBC Canadian Open at the club in June.
The severity of the slope on the greens makes it difficult to find suitable pin positions that are not overly penal, especially when the PGA Tour arrives and requires five possible pin locations per green. Because the greens are Poa annua, they are also more susceptible to disease, especially during the unpredictable southern Ontario winters. Trainor says the course spends between $20,000 and $25,000 annually in greens cover management as a preventive maintenance strategy. With brand-new bentgrass greens, covers would not be necessary.
"It will be interesting to see what the membership does," Trainor says. "All the old crowd, (they) don't want to do anything. … They want to just take the golf course as it is to the grave with them, whereas the young guys want new greens now."
Ebert has prepared a hole-by-hole master plan that includes the history of everything that has been done at the club over the past 100 years. "He has given us a complete storyboard of where we are currently and a compelling argument to redo the greens," Trainor says. The fact that the club is set to host the RBC Canadian Open again in 2023 is a definite selling point for the membership to approve Ebert's master plan.
While Trainor will say goodbye to his home away from home for the past three decades at the end of the 2019 season, he plans to stay active in the turf and golf course maintenance industry. And he hopes, if the Hamilton renovation gets approved, that he can offer his services to the club in some capacity. "I'm not retiring from the business," the 64-year-old says. "I'm just retiring from the club. I just won't grow grass here anymore."
https://davidmcpherson.ca/wp-content/uploads/2020/04/hamilton-golf-and-country-club.jpg
584
800
David
David
2020-04-10 19:02:46
2020-04-10 21:14:44
History in the making at Hamilton Golf and Country Club